Sale!
SANA Namerakahonpo- Wrinkle Eye Cream N [2021 Edition]
₨3,599.00
In stock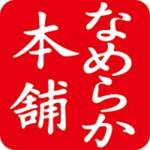 SANA
Description
Namerakahonpo- Wrinkle Eye Cream N [2021 Edition]
Skin Type: Suitable for mature ageing skin,dry skin and combination skin
Product Size: 20g
Brand Name: Namerakahonpo
Manufacturer: SANA
Main Ingredients: Formulated with soy milk fermentation, pure retinol, and vitamin E derivatives and ceramides.
Benefit:
Firms & plumps your skin
Reduces wrinkles/Fine lines
Highly moisturizing
Product Details:
Soy milk eye cream for anti-wrinkle. Contains fermented soy milk, pure retinol, and Vitamin E derivative.
For plump, firm eyes and to conceal fine wrinkles caused by dryness!
This eye cream helps in reducing the early signs of ageing, best suited for women over 30 years.
Renewed formula features new fermented soymilk that contains a higher concentration of isoflavones to give skin better ant-ageing benefits.
Pure Retinol & Vitamin E derivatives (TPNa™) improve skin elasticity and nourish the delicate skin around eye area.
Retinyl Palmitate and Namerakahonpo's signature blend of soy isoflavones and soy protien enhance skin's moisture level and firmness.
How To Use:
Dispense a fair amount of contents and gently apply below the eyes, on the eyelids, and below the eyebrow ridge with your fingers. Lightly pat to aid absorption.
---
Brand
SANA
A subsidiary company of NOEVIR Group, SANA carries brands ranging from makeup and skin care to hair care and body care. The Japanese brand started its hypoallergenic Nameraka Honpo line in 2004, employing soy isoflavones and soy protein as key ingredients to boost skin's collagen and hyaluronic acid levels. This bestselling product line includes cleansers, toners, creams and more for a soy-infused skin care regimen
Ingredients
Water, Glycerin, BG, Squarane, Tetra (hydroxystystearic acid / isostearic acid) dipentaelythyl behenyl alcohol, PVP, tetraethyl hexanate, PEG-150, dimethicone, pltier glycol, honeywax, tripolyhydroxysteric acid Chill, Isoste PEG-60 glyceryl allate, macademia seed oil, glyceryl stearate, trimethyl silicate acid, retinol, palmitine, soy milk fermentation, diesisoflavone, diz seed extract, soy protein, ceramide, sodium tocopheryl phosphate, DPG, PEG-40 water based castor oil. PPG-4 Sete S-20, Sodium Ascorbate, Ethanol, Ethylhexyl glycerin, Carbomer, Xanthan gum, Corn Oil, Tocopherol, Tri (capriric acid / caprine) glyceryl, polysorbate 80, inuline lauryl carbaminate, lecithin, sodium hydroxide, phenoxyethanol, methylparaben
Review
It works
I have been using this wrinkle eye cream along with wrinkle night cream. This eye cream is one of the best I have tried. I can see visible improvement in my dry under eyes skin and fine lines. It's not sticky or greasy. I was afraid of using retinol based eyecreams but this is gentle on the delicate under eye area and didn't experience any irritation or dry patches. highly recommended!
Related products
Out of Stock

₨

2,399.00

Rated 0 out of 5

Out of Stock

₨

4,999.00

Rated 0 out of 5

₨

3,399.00

Rated 0 out of 5