SANA Namerakahonpo- Wrinkle Night Cream [50g]
₨3,399.00
Out of stock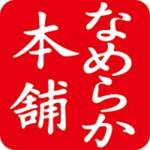 SANA
Description
Namerakahonpo- Wrinkle Night Cream
Skin Type: Suitable for mature ageing skin,dry skin and combination skin
Product Size: 50g
Brand Name: Namerakahonpo
Manufacturer: SANA
Main Ingredients: Formulated with soy milk fermentation, pure retinol, and vitamin E derivatives and ceramides.
Benefit:
Firms & plumps your skin
Reduces wrinkles/Fine lines
Highly moisturizing
Product Details:
Soy milk night cream for anti-wrinkle. Contains fermented soy milk, pure retinol, and Vitamin E derivative.
This rich cream gently permeates with a sleeping mask type formula for aging care
Not sticky, so you can move in your sleep.
This  cream helps in reducing the early signs of ageing, best suited for women over 30 years. Makes fine wrinkles caused by dryness less noticeable (effects tested based on industry guidelines).
 Fermented soymilk that contains a higher concentration of isoflavones to give skin better ant-ageing benefits.
Pure Retinol improve skin elasticity and ceramides protect & strengthen skin barrier.
Namerakahonpo's signature blend of soy isoflavones and soy protien enhance skin's moisture level and firmness.
in the morning the skin looks smoother, feels plumper and with continuous use the fine lines look diminished.
Fragrance free
How To Use:
Use it at the end of your skin care at night.
Take an appropriate amount in your hands and blend over your entire face.
---
Brand
SANA
A subsidiary company of NOEVIR Group, SANA carries brands ranging from makeup and skin care to hair care and body care. The Japanese brand started its hypoallergenic Nameraka Honpo line in 2004, employing soy isoflavones and soy protein as key ingredients to boost skin's collagen and hyaluronic acid levels. This bestselling product line includes cleansers, toners, creams and more for a soy-infused skin care regimen
Ingredients
Water, BG, Glycerin, Squalane, Octicylddecil, Vatyl Alcohol, Dimethicone, Water-Based Palm Nuclear Oil, Stearic Acid, Polyglyceryl-10, Glyceryl Stearate, Tetra (Hydroxystystearic Acid/Isostearic Acid) Dipentaerythyl Alcohol, Behenyl Alcohol, Soy Fermentation Liquid, Dyed Seeds Child extract, diz protein, retinol, diz isoflavone, retinol palmitate, ceramide NG, PEG-60 waterborne castor oil, arginine, ethanol, carbomer, carbomer, canzae root extract, xanthan gum, cyclodextrin, cyclopentasiloxane, ceramide NP, daze sterol, tocopherol, palm Nuclear Oil, Palm Oil, Polysorbate 20, Polysorbate 80, Polyglyceryl-10, Lauroyl Glutamate (Octicyldexyl/Phytosteryl/Behenyl), Lecithin, Waterborne lecithin, Methylparaben
Review
Great night cream
Pre-ordered this night cream as I wanted to include a retinol in my skincare routine. This cream is thick and takes some time to sink into the skin but doesn't feel heavy or sticky afterwards. A little goes a long way. It's very nourishing but gentle on skin.
I have been using it for a week now and it didn't cause any irritation. My skin texture has improved and the skin feels smooth and moisturized.
Absolutely love it.
Related products
Out of Stock

₨

2,599.00

Rated 0 out of 5

₨

3,099.00

Rated 0 out of 5

Out of Stock

₨

5,999.00

Rated 0 out of 5