SANA Namerakahonpo- Brightening Medicated Foam Face Wash [200ml]
₨3,399.00
In stock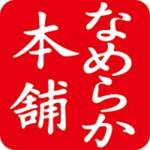 SANA
Description
SANA Namerakahonpo- Brightening Foam Face Wash
Skin Type: Suitable for all skin types specially sensitive skin
Product Size: 200ml
Brand Name: Namerakahonpo
Manufacturer: SANA
Benefit:
prevents rough skin and pimples.
brightens skin
Product Details:
Pure white soymilk-based foam wash.
This foam comes in an easy-to-use press bottle, so you can have clear skin even on busy mornings.
Dipotassium glycyrrhizinate prevent rough skin and acne.
It dispense dense, ultra fine foam that effectively yet gently washes away dirt, sebum and other impurities without irritating or drying skin.
Vitamin C derivatives, fermented soymilk and soybean extract help moisture and improve skin clarity.
Leaves skin clean, supple and brighter.
How To Use:
Wet your face lightly, wash the appropriate amount (about 2 to 3 pumps) hands.
After that, rinse thoroughly with water or lukewarm water.
---
Brand
SANA
A subsidiary company of NOEVIR Group, SANA carries brands ranging from makeup and skin care to hair care and body care. The Japanese brand started its hypoallergenic Nameraka Honpo line in 2004, employing soy isoflavones and soy protein as key ingredients to boost skin's collagen and hyaluronic acid levels. This bestselling product line includes cleansers, toners, creams and more for a soy-infused skin care regimen
Ingredients
Dipotassium glycyrrhizinate, water, N-coconut oil fatty acid acylglycinpotassium liquid, BG, sorbit liquid, maltitol solution, 2-alkyl-N-carboxymethyl-N-hydroxethyl imidazorinium betaine, soy milk fermentation, soybean extract, L-ascorbyl magnesium phosphate, EDTA-2Na, ethanol, sodium lauroylmethyl-β-alanine, potassium hydroxide, phenoxyethanol *
Related products
Quick View

Out of Stock

Sale!

Quick View

₨

2,599.00

Rated 0 out of 5

Out of Stock

₨

6,300.00

Rated 0 out of 5

Out of Stock

₨

2,500.00

Rated 0 out of 5