SANA Namerakahonpo- Brightening Medicated Eessence [100ml]
₨4,099.00
Out of stock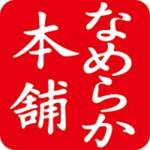 SANA
Description
SANA Namerakahonpo- Brightening Medicated Eessence
Skin Type: Suitable for all skin types specially sensitive & acne prone skin
Product Size: 100ml
Brand Name: Namerakahonpo
Manufacturer: SANA
Benefit:
prevents rough skin and pimples.
brightens skin
prevent acne
Removes blemishes & dark spots
Highly moisturizing
Product Details:
Intense care beauty essence that helps brighten your skin while preventing rough skin and acne.
Advanced feature beauty essence with the functions of lotion, milky lotion, and beauty essence.
Contains high-purity Arbutin, an active brightening ingredient, and fermented soymilk to prevent dark patches, boost skin moisture level and prevent early stage pimples from worsening.
Vitamin C derivatives help improves skin brightness and clarity.
fragrance free
How To Use:
After cleansing & toning, take an appropriate amount on your hand and apply it on the entire face.
---
Brand
SANA
A subsidiary company of NOEVIR Group, SANA carries brands ranging from makeup and skin care to hair care and body care. The Japanese brand started its hypoallergenic Nameraka Honpo line in 2004, employing soy isoflavones and soy protein as key ingredients to boost skin's collagen and hyaluronic acid levels. This bestselling product line includes cleansers, toners, creams and more for a soy-infused skin care regimen
Ingredients
[Active Ingredients] Arbutin, Stearyl Glycyrrhetinate [Other Ingredients] Water, BG, concentrated glycerin, sugar squalane, diglycerin, polyoxybutylene polyoxyethylene polyoxypropylene glyceryl ether (3BO) (8EO) (8EO) ( 5P.O.), soymilk fermentation broth, soybean extract, dl-α-tocopherol 2-L-ascorbic acid phosphoric acid diester potassium salt, acrylic acid/alkyl methacrylate copolymer, ethanol, carboxyvinyl polymer, diethylenetriamine pentaacetic acid pentasodium Liquid, stearic acid, cetanol, trimethylglycine, phytosterol, methyl polysiloxane, polyethylene glycol monostearate, polyoxyethylene sorbitan monopalmitate (20EO), magnesium L-ascorbyl phosphate, lipophilic glyceryl monostearate , Sodium hydroxide, hydrogenated soybean phospholipid, partially hydrogenated jojoba oil, phenoxyethanol, paraben
Related products
Out of Stock

Sale!

₨

2,499.00

Rated 0 out of 5

₨

3,699.00

Rated 0 out of 5

Quick View

Out of Stock

Quick View

₨

2,499.00

Rated 0 out of 5