Sale!
SANA Namerakahonpo- Sheer & Moisture Eye Cream
₨3,499.00
In stock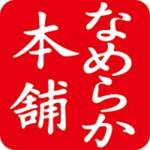 SANA
Description
Namerakahonpo- Sheer & Moisture Eye Cream
Skin Type: Suitable for fine lines, dark circles, dry under eye skin
Product Size: 20g
Brand Name: Namerakahonpo
Manufacturer: SANA
Main Ingredients: Formulated with soy milk fermentation, and vitamin E derivatives and ceramides.
Benefit:
Firms & plumps
Reduces Fine lines
Brighten under eyes skin
Highly moisturizing
Product Details:
It contains fermented soybean milk and vitamin E derivative for intensive care for dryness and roughness around your eyes.
For plump, firm eyes and to conceal fine wrinkles caused by dryness!
Light-reflecting powder brightens the skin tone to hide shadows and dullness around the eyes, making your skin bright, firm and supple.
Renewed formula features new fermented soymilk that contains a higher concentration of isoflavones to give skin better anti-ageing benefits.
Vitamin E derivative (sodium tocopheryl phosphate: moisturizing ingredient) and Namerakahonpo's signature blend of soy isoflavones and soy protien enhance skin's moisture level and firmness.
No fragrance. No mineral oil.
How To Use:
Dispense a fair amount of contents and gently apply below the eyes, on the eyelids, and below the eyebrow ridge with your fingers. Lightly pat to aid absorption.
You can use it in the morning and the night.
---
Brand
SANA
A subsidiary company of NOEVIR Group, SANA carries brands ranging from makeup and skin care to hair care and body care. The Japanese brand started its hypoallergenic Nameraka Honpo line in 2004, employing soy isoflavones and soy protein as key ingredients to boost skin's collagen and hyaluronic acid levels. This bestselling product line includes cleansers, toners, creams and more for a soy-infused skin care regimen
Ingredients
Water, BG, glycerin, triethylhexanoin, tetra (hydroxystearic acid / isostearic acid) dipentaerythrityl, dimethicone, behenyl alcohol, pentaerythricyl tetraethylhexanoate, honeydew, di (octyldodecyl / phytosteryl / behenyl) lauroyl glutamate, macadamia seed oil, Diphenylsiloxyphenyltrimethicone, PEG-60 glyceryl isostearate, glyceryl stearate, Na tocopheryl phosphate, fermented soymilk, soybean seed extract, soybean protein, (hydroxyethyl acrylate / acryloyldimethyltaurine Na) polymer, ethanol, ethylhexyl Glycerin, kanzo root extract, dimethicone crosspolymer, squalane, cellulose gum, tocopherol, polysorbate 60, mica, titanium oxide, phenoxyethanol, methylparaben
Related products
₨

3,499.00

Rated 0 out of 5

₨

3,099.00

Rated 0 out of 5

Out of Stock

₨

2,500.00

Rated 0 out of 5