Kao – Biore Makeup Remover Perfect Cleansing Oil Refill (210ml)
₨2,899.00
In stock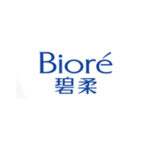 Description
Skin Type: Suitable for all skin types
Product Size: 210 ml
Product Type: Refill Pouch
Product Details:
Biore Cleansing Oil effectively dissolves and removes stubborn makeup including waterproof mascara, while lifting away dirt and impurities.
It leaves no greasy film on your face and rinse off cleanly with water.
It maintains the skin's natural moisture balance.
How To Use:

Just apply with dry or wet hands and rinse off with water for that clean and fresh feeling.
---
Brand
Bioré
Kao creates quality beauty products for men and women based on a philosophy of mutual respect, trust and social responsibility. The brand uses innovative research and development techniques to ensure customer satisfaction and predict customers' future needs. Kao's beauty collection focuses on a range of hair and face care products including the brand's Biore, Liese and Essential series.
Biore
 is one of the most popular 
Japanese
skin care brands, face washes & sunscreens are the brand's top-selling products.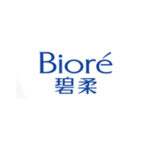 Ingredients
Mineral oil, PEG-12 laurate, isododecane, water, isopropyl palmitate, cyclomethicone, polyglyceryl isostearate-2, decyl glucoside, polysorbate 85, glyceryl oleate, isostearic acid, isostearyl glyceryl, isostearyl glyceryl pentaerythrityl, Myristyl alcohol, ethanol, citric acid, phosphoric acid, BHT, fragrance, tocopherol
Related products
Out of Stock

₨

3,499.00

Rated 0 out of 5

Out of Stock

₨

3,299.00

Rated 0 out of 5

₨

3,099.00

Rated 0 out of 5