Sale!
Kao- Bioré Ouchi de Este Cleansing Gel Smooth (240g large size)
₨3,399.00
Out of stock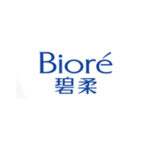 Description
Biore Ouchi De Este Facial Smooth Massage Gel- Large capacity 240 g
Skin Type: Suitable for all skin types.
Benefits: 
For those who are concerned about pores.
Get rid of stubborn dirt and impurities & reduces breakouts
Nourishment and moisturising
Relief stiffness/tightness of skin
Simple at home facial in 30 seconds
Gentle and calming gel face wash
Product Size: 240 g
Product Details:
Biore Ouchi De Este Facial 30 seconds Massage Gel face wash is 2 in 1 Japanese massage and face wash gel.
This gentle yet effective facial gel has ultra-moisturising and non-forming formula that transforms the usual face wash routine into your own at home facial.
It has various naturally derived hydrating ingredients that gently remove the dirt & impurities and also deeply moisturizes the dry skin in one step .
It is recommended to use during the shower too, where the steam helps expand the pores, allowing a deeper clean.
If you use it in the morning, your skin will be smooth and your makeup will apply better
How To Use:
Use as first step of your skincare routine in the morning
Lightly wet your face, then in circular moment, massage appropriate amount of the facial gel onto your face.
Focus on problematic areas such as chin, forehead and cheeks to achieve that smooth texture.
Then wash away with water and dry with clean towel.
Please note that this face wash does not remove makeup.
---
Brand
Bioré
Kao creates quality beauty products for men and women based on a philosophy of mutual respect, trust and social responsibility. The brand uses innovative research and development techniques to ensure customer satisfaction and predict customers' future needs. Kao's beauty collection focuses on a range of hair and face care products including the brand's Biore, Liese and Essential series.
Biore
 is one of the most popular 
Japanese
skin care brands, face washes & sunscreens are the brand's top-selling products.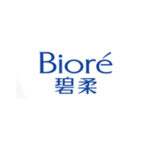 Ingredients
Water, mannitol, arginine, trehalose, tromé tamine, sorbitol, (acrylate/alkyl acrylate (C10-30)), cross polymer, millistic, laureles-21, hydroxyethyl cellulose, laures-4 carbonate, EDTA-2Na, phenoxyethanol
Review
ORIGINAL PRODUCT
Original Product. I will shop again.
Related products
Out of Stock

Sale!

₨

2,099.00

Rated 0 out of 5

Out of Stock

Sale!

₨

2,599.00

Rated 0 out of 5

Out of Stock

₨

2,899.00

Rated 0 out of 5