CEZANNE – High Moist Skin Conditioner [500ml]
₨4,300.00
In stock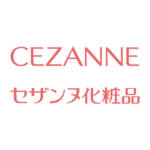 Description
CEZANNE – High Moist Skin Conditioner
Skin Type: Suitable for dry skin
Product Size: 500ml
Brand Name: CEZANNE
Manufacturer: CEZANNE Cosmetics Co.
Main Ingredients: ceramides,hyluronic acid,collagen and amino acids
Benefit:
hydrates & plumps your skin
Highly moisturizing
Product Details:
It's a Japanese hydrating watery lotion specially formulated for dry skin
Ceramide skin lotion is moisture rich and protects skin barrier.
Contains plant-derived blend of 3 types of ceramides, job's tears extract, 3 types of hyluronic acid (sodium hyaluronate, sodium acetyl hyaluronate, hydrolyzed hyaluronic acid), collagen succinoyl atelocollagen) and 7 types of amino acids to replenish and restore skin moisture barrier.
Slightly acidic formula leaves dry, dehydrated skin feeling firm and fully hydrated without any stickiness.
4 free formulations (fragrance-free, coloring-free, mineral oil-free, alcohol-free)
One bottle can be used for around for 4 months with large size 500ml.
How To Use:
After washing your face, take an appropriate amount of palm or cotton and apply it to your skin to lightly patting
You can use it for face & body
---
Brand
CEZANNE
CEZANNE
 promises a well-rounded beauty experience with its philosophy of "Three Kindnesses," which benefits the environment, the customer and the customer's skin. The brand's strategy includes using eco-friendly refillable containers, safe and simple formulas, and patch tests for all its products.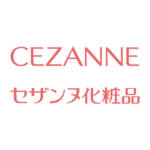 Ingredients
water, glycerin, BG, pearl barley seed extract, ceramide AP, Ceramide NP, Ceramide EOP, Yuzu Fruit Extract, Phytosphingosine, Sodium Hyaluronate, Sodium Acetyl Hyaluronate, Hydrolyzed Hyaluronic Acid, Succinoyl Atelocollagen, Soybean Seed Extract, Glutamic Acid, Aloe Vera Leaf Extract, Lemon Fruit Extract, Rosemary Leaf Extract, Hop extract, red pine cone extract, horsetail extract, PCA-Na, serine, lysine, glycine, alanine, arginine, threonine, proline, cholesterol, betaine, allantoin, sorbitol, EDTA-2Na, xanthan gum, sodium lauroyl lactylate, carbomer , polystyrene, sodium benzoate, methylparaben, propylparaben
Related products
Sale!

₨

3,799.00

Rated 0 out of 5

Out of Stock

₨

2,399.00

Rated 0 out of 5

₨

2,999.00

Rated 0 out of 5