Sale!
Kose- White Moisture Mild Lotion L [180ml]
₨3,799.00
In stock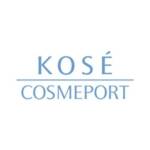 Description
Kose- White Moisture Mild Lotion (Light type)
[Quasi-drug]

Skin Type: Combination, Dry, Normal, Oily, Sensitive
Product Size: 180ml
Product type: Toner
Product Details:
A medicated brightening lotion/toner that provides anti-blemish and highly moisturizing care at the same time.
Packed full of Vitamin C, this toner delivers hydrating and brightening benefits.
It contains high purity sustained-release vitamin C formulation that effectively suppresses the generation of hidden melanin, lurking behind the skin, and prevents spots and freckles.
High moisturizing W collagen: spread to the skin surface and keep clear feeling & retain moisture in the skin
It contains Moisture retention ingredients like hyaluronic acid
Gentle formulation is free from fragrance, colorants, mineral oils and alcohol, catering to even the most sensitive of skin types.
fragrance-free, non-colored, mineral oil, non-alcohol (ethyl alcohol).
How to Apply:
After cleansing, take an appropriate amount on a cotton pad or the palm of your hand and pat it onto your skin.
---
Brand
Kose
Founded in 1946, Japanese brand Kose uses original technology and product R&D to conceive high-quality cosmetics. Kose also has a history of collaborating with well-known designers like Stephen Knoll and Jill Stuart to create skin care and beauty lines for various skin types. The Sekkisei brightening skin care series uses a Japanese herbal extract that gently moisturizes and protects skin while brightening the complexion. The Happy Bath Day line uses honey and Bulgaria rose oil extracts for ultra-moisturizing and nourishing effects on skin.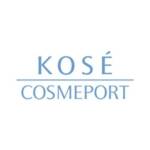 Ingredients
L-ascorbic acid 2-glucoside * , purified water, 1,3-butylene glycol, dipropylene glycol, succinyl atelocollagen liquid, sodium hyaluronate (2), royal jelly extract, disodium edetate, citric acid, sodium citrate, water Sodium oxide, concentrated glycerin, ethylparaben, phenoxyethanol, methylparaben
Related products
Quick View

Out of Stock

Quick View

₨

2,399.00

Rated 0 out of 5

Out of Stock

Sale!

₨

3,399.00

Rated 0 out of 5

Out of Stock

Sale!

₨

2,000.00

Rated 0 out of 5