Sale!
Kose- Softymo Speedy Cleansing Oil (230ml)
₨3,599.00
In stock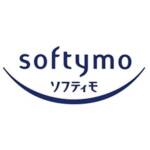 Description
Kose- Softymo Speedy Cleansing Oil
Skin Type: Suitable for all skin types
Product Size: 230ml
Brand Name: Kose
Product Details:
Cleansing oil removes makeup, including stubborn waterproof mascara & excess dirt without leaving any oily residue.
Even if you use it in wet hands, face, or bath, it will fit well and clean.
Contains mascara clear ingredient that easily removes waterproof mascara.
Made with five types of oil including olive oil, jojoba oil, sesame oil, safflower oil and shea butter to keep skin moisturized.
Gentle formula that brightens and thoroughly cleanses, making double-cleansing unnecessary
---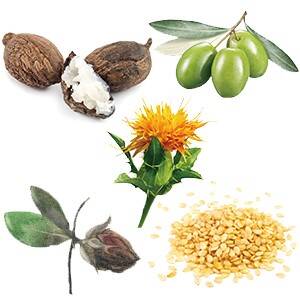 Formulated with 5 types of luxurious beauty oils
It does not feel stuffy, and it is gentle and smooth on the skin. For smooth skin with a smooth feel that is smooth and transparent. Shea butter: From the shea tree seeds A plant oil that is highly moisturized. OLIVE: Oleic acid is the main ingredient that is similar to human sebum and protects skin from dryness. Jojoba: The oil harvested from the fruit of Jojoba living in the desert area is said to have excellent water retention. Sesame – It is also used in traditional therapy with 50,000 years history and is known for its high penetration. SAFLOWER: Oil harvested from seeds of veneana, it is said to give skin flexibility
Softymo speedy cleansing oil that removes mascara.
You want to remove makeup in a bath where you want to remove makeup quickly.
It quickly blends into your makeup even with wet hands  and removes foundation and layered mascara and cleanse pores.
Clear Square Stopper Ingredients: Sunflower oil, corn germ oil
Brand
Ingredients
Mineral oil, PEG-8 isostearic acid glyceryl ethylhexanate, cecromethicone, water, olive fruit oil, sesame seed oil, safflower oil, shea oil, tocopherol, sunflower seed oil, jojojoba seed oil, glycerin, dicaprinate pG, corn germ oil, micaprinate Isopropyl FE noxiethanol
Review
Kose softymo speedy cleansing oil
I've used several cleansing oils and balms but they somehow irritate my skin or if not that then sting my eyes.
But, this cleansing oil is hands down the best product I've tried. Suits all skin types, instantly removes waterproof makeup, and doesn't even sting my eyes, and it's not all. It doesn't even leave that heavy oil film/residue behind.
It's definitely worth its hype.
So Good!
I honestly have used a lot of cleansing oils, from a lot of different brands but this has got to be the best one I've ever tried. It takes off all of your makeup (even waterproof), sunscreen etc in an instant. It doesn't dry your skin out in the slightest and is VERY easy to wash off. It also didn't sting my eyes at all which used to be an issue for me with most cleansing oils. I heard great reviews about this but I never thought it would be this good. 5/5 for me!
It is the best cleansing oil ever
Best cleansing oil ever!
It's the best cleansing oil! Even removes water proof makeup! And also in such a reasonable price! It's the best one!
Related products
Sale!

₨

4,099.00

Rated 0 out of 5

Out of Stock

Sale!

₨

2,499.00

Rated 0 out of 5

Out of Stock

₨

2,499.00

Rated 0 out of 5