Kose- Softymo Deep Cleansing Oil (230ml)
₨3,499.00
Out of stock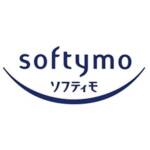 Description
Kose- Softymo Deep Cleansing Oil
Skin Type: Suitable for all skin types
Product Size: 230ml
Brand Name: Kose
Product Details:
This is a cleansing oil with blackhead clear essences that clears out stubborn blackheads packed in pores, and skin roughness without leaving any oily residue.
Even if you use it in wet hands, face, or bath, it will fit well and clean.
Contains mascara clear ingredient that easily removes waterproof mascara.
Made with five types of oil including olive oil, jojoba oil, sesame oil, safflower oil and shea butter to keep skin moisturized.
Gentle formula that brightens and thoroughly cleanses, making double-cleansing unnecessary
---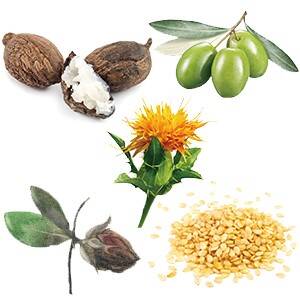 Formulated with 5 types of luxurious beauty oils
It does not feel stuffy, and it is gentle and smooth on the skin. For smooth skin with a smooth feel that is smooth and transparent. Shea butter: From the shea tree seeds A plant oil that is highly moisturized. OLIVE: Oleic acid is the main ingredient that is similar to human sebum and protects skin from dryness. Jojoba: The oil harvested from the fruit of Jojoba living in the desert area is said to have excellent water retention. Sesame – It is also used in traditional therapy with 50,000 years history and is known for its high penetration. SAFLOWER: Oil harvested from seeds of veneana, it is said to give skin flexibility
Softymo Deep Cleansing Oil Removes Rough and Stubborn Blackheads
You want to have a smooth skin that is concerned about blackening your pores.
This cleaning oil washes away sebum that blocks pores. Improve blackheads problem. Pores are cleared and skin is refreshed, purified and clean. Rinses quickly and leaves no sticky residue.
Clear Square Stopper Ingredients: Macadaminut oil, Komenuka oil
Brand
Ingredients
Mineral oil, Komenuka oil, Sorbets-tetraoleic acid – 30, cyclomethicone, olive fruit oil, orange oil, sesame oil, safflower oil, shea oil, tocopherol, jojoba seed oil, macademia nut oil, BHT, glycerin, diacrinate, pg trilaurres-4 phosphate, water, phenoxye. Tanor
Related products
₨

3,099.00

Rated 0 out of 5

Out of Stock

₨

2,999.00

Rated 0 out of 5

Out of Stock

Sale!

₨

2,000.00

Rated 0 out of 5