Sale!
KOSE- Moisture Mild White Repair Essence C100 (20ml)
₨4,099.00
In stock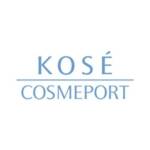 Description
[Qusai-drug]
Skin Type: Ideally suited for skin concerns such as red/brown acne marks, dark spots and rough skin
Active ingredients: High purity Vitamin C derivative, Tranexamic acid, dipotassium glycyrrhizinate
Other Main Ingredients: niacinamide
Benefits: 
Fights dark spots
Lightens acne marks &

Hyper pigmentation

Minimises pores
Soothes redness
Evens out skin tone
Product Size: 20 ml
Product Details:
Its a Japanese serum that targets dark spots/hyperpigmentation, acne and pores.
This essence/serum feature a triple blend of Vitaminc C, Tranexamic acid,

dipotassium glycyrrhizinate ( licorice root)

and niacinamide to effectively target dark spots, acne scars, blemishes and pores.
Its rich texture glides onto the skin absorbs quickly, delivering gentle yet high performance blend of actives that defend your skin against environmental stresses.
It also contain moisturizing ingredients like Panthenol, Royal Jelly extract, Hyaluronic acid & Collagen
Specially developed for women of age 20~40s
Lightweight formula does not leave a greasy feel on the skin.
This concentrated serum comes in an easy to use tube that dispense a drop at a time while protecting the active ingredients from exposure to air and light.
Free from alcohol, fragrance, mineral oil
Hypoallergenic, non-comedogenic tested
Suitable for sensitive skin
How To Use:
 Wash the face thoroughly with water and a cleanser.
After cleansing and toning, pour an appropriate amount into your palm (3-4 drops),then apply onto areas of concern or your whole face.
Gently pat the skin to help the product absorb better.
Keep the product in a cool and dry place away from direct sunlight.
Brand
Kose
Founded in 1946, Japanese brand Kose uses original technology and product R&D to conceive high-quality cosmetics. Kose also has a history of collaborating with well-known designers like Stephen Knoll and Jill Stuart to create skin care and beauty lines for various skin types. The Sekkisei brightening skin care series uses a Japanese herbal extract that gently moisturizes and protects skin while brightening the complexion. The Happy Bath Day line uses honey and Bulgaria rose oil extracts for ultra-moisturizing and nourishing effects on skin.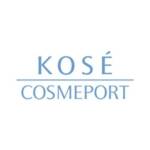 Ingredients
L-ascorbic acid 2-glucoside*, tronexamic acid*, dipotassium glycyrrhizinate,  butylene glycol, dipropylene glycol, PPG-9 diglyceryl ether, diglycerin, Panthenol, Niacinamide, Sodium hyaluronate, Royal Jelly extract, Soluble Collagen, disodium EDTA,cellulose gum, hydroxyethyl cellulose, sodium metabisulfate, disodium phosphate, sodium phosphate, sodium hydroxide, phenoxyethanol, methyl paraben, caramel
Related products
Out of Stock

₨

2,500.00

Rated 0 out of 5

Out of Stock

₨

2,700.00 –

₨

3,600.00

Rated 0 out of 5

Quick View

Out of Stock

Sale!

Quick View

₨

2,599.00

Rated 0 out of 5