Biore-UV Aqua Rich Watery Gel SPF 50+ PA++++ 155ml [Discontinued]
₨3,950.00
Out of stock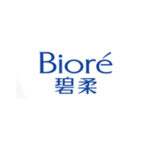 Description
Biore-UV Aqua Rich Watery Gel SPF 50+ PA++++ [limited Edition]
Skin Type: Suitable for all skin types
Product Size: 155ml
Brand Name: Biore
SPF.PA : SPF50+ PA++++
UV Filters: Octinoxate, Uvinul T150, Uvinul A Plus, Tinosorb S.

Product Details:
Kao's Biore UV Aqua Rich Watery Gel SPF 50+ PA++++ is an ultra light sunscreen for face and body.
Micro Defense sunscreen formula prevents uneven application while gently protecting skin from UV damage.
Transparent watery gel blends effortlessly on skin and it gives refreshingly light feeling no matter how often it is reapplied.
Leaves a translucent finish that adheres tightly with no white cast.
Biore UV sunscreen formulated with moisture-rich water capsules to prevent dryness. It contains hyaluronic acid, royal jelly extract and BG (moisturizing ingredients).
Can also be used as makeup base.
Gentle scent of white muguet.
Free of colorants.
Non-comedogenic and hypoallergenic tested. Suitable for all skin types including sensitive skin.
---
Brand
Bioré
Kao creates quality beauty products for men and women based on a philosophy of mutual respect, trust and social responsibility. The brand uses innovative research and development techniques to ensure customer satisfaction and predict customers' future needs. Kao's beauty collection focuses on a range of hair and face care products including the brand's Biore, Liese and Essential series.
Biore
 is one of the most popular 
Japanese
skin care brands, face washes & sunscreens are the brand's top-selling products.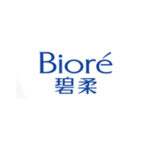 Ingredients
Water, ethanol, ethylhexyl methoxylate, (lauryl methacylate, sodium methacrylate), cross polymer, ethylhexyltriazone, dimethicone, alkyl benzoate (C12-15), titanium oxide, diethylaminohydroxbenzoyl hexyl benzoyl hexyl, visyl hexylhexyl oxyphenol Xifenyl Tria Gin, (Dimethicone / Vinyl Dimethicon) Cross Polymer, BG, Xylitol, Dextrin, Palmitinate, DPG, Hydrated Silica Hydroxyethyl Cellulose, Glycerin, Stearate, Setanol, Polymethylsilcesquoxane, (Vinyl Dimethicone / Methoxane) Crosspolymer, Triethocone Xicapriyl Silane , Propandiol, (Acrylates/Alkyl Acrylate (C10-30)), Crosspolymer, Glyceryl Behhate, Polysorbate 60, Al, Hydrooxide, Potassium Oxide, Stearyl Alcohol, Sorbitane, Cantene, Polyvinyl Alcohol, Isocetese-20, Stearoyl Methyltaurine Stearate, Stearate, Stearate, Stearate, Stearate, Stearate, Soyltaurine Glutamic Acid, A MP, Steroxy PG Hydroxyethyl Cellulose Sulfonate, Arginine, Glutaminate, Locust Bean Gum, Maltose, Sodium Hyaluronic Acid, Royal Jelly Extract, Phenoxyethanol, EDTA-2Na, BHT, Fragrance
Review
Good for summer , authentic product
Authentic product , works well on most skin types no white cast a watery gel and comes in a large bottle worth the price
Related products
Out of Stock

Sale!

₨

2,499.00

Rated 0 out of 5

Quick View

₨

3,099.00

Rated 0 out of 5