Sale!
Kose- Softymo Cleansing Cream Hyaluronic Acid (210g)
₨3,299.00
In stock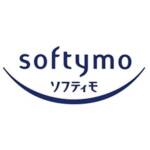 Description
Kose- Softymo Cleansing Cream Hyaluronic Acid
Skin Type: Suitable for all skin types, particularly dry and aging/mature skin
Product Size: 210g
Brand Name: Kose
Product Details:
This non-foaming cleansing cream full of beneficial hyaluronic acid which thoroughly removes makeup and cleanses skin, with a rich creamy texture that leaves skin refreshed and moisturized
Does not dry up skin and offers anti-aging effects.
No sulfates, No alcohol, No allergens
How To Use:
Apply product in the palms of the hands and massage gently on to the face and eyes for 1-2 minutes.
Wash thoroughly with lukewarm water.

---
Brand
Ingredients
Water, mineral oil, BG, glycerin polysorbate 80, acetylated hyaluronic acid, Na-tocopherol hyaluronic acid Na-milk fermented liquid ethanol, carbomer cocoyl glycine K · cocoyl methyl taurine Na, silk dimethicone stearate, glyceryl stearate · sesquioleate sorbitan cetearyl alcohol triisostearate PEG? 20 glyceryl lauroyllysine, hydroxide K · ethyl paraben phenoxyethanol methylparaben
Review
👍
So this is a makeup removing cleanser that you would use on dry skin, similar to a cleansing oil or balm. Personally I prefer creams but never really found one that was good. This one is actually quite lovely and much more effective and easy to use as compared to western cleansing creams.
It easily spreads on dry skin, emulsifies without any effort and rinses clean. It doesn't leave a filmy/irritating residue on the eye area either. So many other cleansing creams I've tried are actually quite the opposite of this!
I primarily bought it to remove sunscreen (which it does) as I don't wear makeup, but I don't think I would have any issue with makeup removal with this either. Yeah, so far so good, enjoying using this one!
Related products
Out of Stock

Sale!

₨

2,599.00

Rated 0 out of 5

Out of Stock

₨

2,499.00

Rated 0 out of 5

Sale!

₨

4,099.00

Rated 0 out of 5