Kose- Softymo White Cleansing Oil (230ml)
₨3,499.00
Out of stock
Description
Kose- Softymo White Cleansing Oil
Skin Type: Suitable for all skin types
Product Size: 230ml
Brand Name: Kose
Product Details:
A cleansing oil that removes old keratin containing residual melanin and makes skin clear without leaving any oily residue.
Even if you use it in wet hands, face, or bath, it will fit well and clean.
Contains mascara clear ingredient that easily removes waterproof mascara.
Made with five types of oil including olive oil, jojoba oil, sesame oil, safflower oil and shea butter to keep skin moisturized.
Dead skin soft ingredient: almond oil and rice bran oil.
---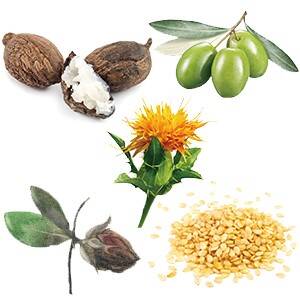 Formulated with 5 types of luxurious beauty oils
It does not feel stuffy, and it is gentle and smooth on the skin. For smooth skin with a smooth feel that is smooth and transparent. Shea butter: From the shea tree seeds A plant oil that is highly moisturized. OLIVE: Oleic acid is the main ingredient that is similar to human sebum and protects skin from dryness. Jojoba: The oil harvested from the fruit of Jojoba living in the desert area is said to have excellent water retention. Sesame – It is also used in traditional therapy with 50,000 years history and is known for its high penetration. SAFLOWER: Oil harvested from seeds of veneana, it is said to give skin flexibility
Softymo White Cleansing Oil Removes Old Keratin Containing Residual Melanin 
You want to have a transparent skin that doesn't feels dull
removes old keratin containing residual melanin along with your makeup for an extremely transparent skin. Rinses quickly and leaves no sticky residue.
Exfoliating flexible ingredients: Almond oil, coconut oil
Ingredients
Mineral oil, Komenuka oil, Sorbets-tetraoleic acid, cyclomethicone, almond oil, olive fruit oil, orange oil, sesame oil, safflower oil, shea fat, tocopherol, jojoba seed oil, BHT, glycerin, diisosterine polyglyceryl acid – 2, pg dicaprinate, trilaurree. -4phosphate Water Phenoxyethanol
Related products
Estimate Arrival in 3~4 weeks

Out of Stock

₨

4,499.00

Rated 0 out of 5

Estimate Arrival in 3~4 weeks

Out of Stock

₨

4,299.00

Rated 0 out of 5

Estimate Arrival in 3~4 weeks

Out of Stock

₨

5,199.00

Rated 0 out of 5